Our practice areas within the context of Indian law include:

Administrative Law
Appeals
Civil Litigation
Constitutional Law
Contracts
Economic Development
Education
Elder Law
Employment and Labor
Entity Formation
Environmental
Financing

Gaming
Health Care
Housing
Litigation
Regulatory
Sovereignty
Tax
Tribal Government Counsel
Tribal Governmental General Welfare Programs
Trusts
Water
Youth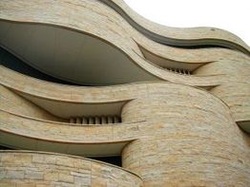 Experience and Sample Engagements:
Tribal Councils
- Providing tribal councils with legal guidance on all aspects of tribal governance.
General Counsel
- Providing legal guidance to tribal administrators, CFOs, casino management, gaming commissions and other tribal officials.
Tribal Council Resolutions
-Drafting tribal council resolutions.
Constitutions, Ordinances and Codes
- Drafting tribal constitutions, ordinances, codes and regulatory guidelines in all areas of tribal law. Examples include tribal LLC codes, secured transactions codes, liquor ordinances, tax codes, gaming ordinance, and Revenue Allocation Plans.
Corporate Charters, Articles of Incorporation, Bylaws
– Drafting corporate charters, articles of incorporation and bylaws for tribal entities, including Section 17 Corporations.
Tribal Agency Formation and Advice
- Forming tribal entities, agencies, and departments, and providing ongoing legal guidance under applicable law.
Internal Tribal Operating Guidelines
– Drafting guidelines for internal tribal governmental use, including guidelines on creating dedicated funds, document retention, use of force, distributing financial and other assistance, personnel issues, financial approval processes, and other internal management matters. Focus on ensuring compliance with applicable law.
Compact Negotiation
- Assisting tribes in conducting compact negotiations.
Construction contracts
. Representing tribal owners in construction contract negotiation and drafting. (focus on unique situations requiring special material purchase and delivery procedures).
Management agreements
– Negotiating and drafting casino management agreements.
JV operating agreements
– Advising clients regarding structure of JVs and drafting JV operating agreements.
Employment agreements
– Drafting employment agreements for managerial and tribal governmental positions.
Equipment leases
– Negotiating and drafting equipment lease agreements.
Distribution agreements
- Negotiating and drafting exclusive distribution agreement.
Owner-consultant agreements
– Negotiating and drafting owner-consultant agreements.
Real estate leases
– Drafting lease agreements relating to Indian lands.
We have extensive litigation experience in federal and state Supreme, appellate and lower courts throughout the United States. Our representations include:
Wrote an
amicus
brief for the
California Nations Indian Gaming Association
which
successfully established that under the 1999 California Compacts, a pool of 40,201 slot
machine licenses were then available to Tribes, rather than the 32,151 that State
of
California claimed existed. The Ninth Circuit also affirmed the District Court's
authority to order the State to conduct a license draw.
amicus
brief for the
Eastern Band of Cherokee
,
National Congress of
American Indians,
National Indian Gaming Association,
United South and Eastern
Tribes
,
Arizona
Indian
Gaming Association
, and Poarch Band of Creek Indians of
Alabama. Private, for-profit gaming interest sued the Governor of North Carolina seeking to void the Eastern Band of Cherokee's gaming compact. The State appellate court
reversed the trial court, upheld the Tribe's Compact, and found that the trial court had
erred in concluding that IGRA precluded North Carolina
from granting the Tribe exclusive Class III gaming rights.
State tax authorities
– Representing tribes before state tax authorities in connection with attempts by states to impose state taxes on Indian lands.
State sales and use tax, property tax, fuel tax, cigarette tax
– Advising Indian tribes and their non-tribal business partners on best practices in structuring projects and on the application of various state taxes to their projects.
Corporate structuring and tax planning
– Advising clients on how to structure their corporate entities and projects to take advantage of state and federal tax exemptions.
Tribal Trust Accounts
- Advising on the taxation of distributions from tribal trust accounts.
Federal Leasing Regulations
- Advising on the applicability of restrictions on state taxation relating to leased Indian lands.
Tribal Gaming Commissions
- Advising tribal gaming commissions on internal guidelines, compliance issues, patron disputes, operations, and all aspects of tribal gaming regulation.
Game Classification
- Providing legal guidance on game classification issues.
Gaming Ordinances
- Drafting gaming ordinances and guidelines.
Compact Negotiation
- Negotiating tribal-state gaming compacts.
Tribal Fee-to-Trust Applications
- Preparing and defending fee-to-trust applications.
Carcieri Issues
- Drafting briefs relating to eligibility for trust under
Carcieri
.
BIA and NIGC
- Applying for Indian lands classification opinions.
State Regulatory Compliance
California Franchise Tax Board
– Providing guidance on compliance with FTB requirements and limitations on state authority to tax tribes and tribal entities.
California Alcoholic Beverage Control Board
– Representing clients in various stages of their dealings with the Board, including initial applications and appeals of adverse decisions.
California Bureau of Gambling Control
– Representation in matters relating the Bureau's authority to require findings of suitability.
South Dakota Department of Revenue and Regulation
– Representing a client in a dispute with the Department regarding the State's ability to tax income generated from activities on land leased from an Indian tribe.
Federal Regulatory Compliance
Foreign Corrupt Practices Act (FCPA)
– Providing guidance regarding compliance with the FCPA and providing on-site training .
Internal Revenue Code
– Drafting internal guidelines to satisfy the requirements of the IRS's "general welfare doctrine" safe harbors.
Indian Gaming Regulatory Act
– Providing guidance on compliance with the federal statute and applicable regulations. Drafting comments to the National Indian Gaming Commission on proposed regulatory changes.
Campaign Finance & Lobbying Law
Advising clients on California campaign finance and lobbying law, including statutory limitations on monetary contributions, gifts, reporting, statements of interest, pay-to-play, and related matters.
Department of Defense
Devising exit strategy for withdrawal from DOD contracts.
Local Government
Drafting joint statements with local jurisdictions regarding matters such as gaming and emergency services.
---
Terms of Use & Privacy Policy
Please read the
Terms of Use & Privacy Policy
before you use this site, as your use constitutes your agreement to those Terms. If you do not wish to be bound by the Terms please do not use this site. Contacting us does not create an attorney-client relationship. Until we agree in writing to represent you, any information you provide does not form an attorney-client relationship, is not confidential and is not protected by attorney-client privilege. We will not be precluded from representing any party simply by virtue of you contacting us or unilaterally providing information. This site provides no legal advice.